Best Wedding Planner in Jim Corbett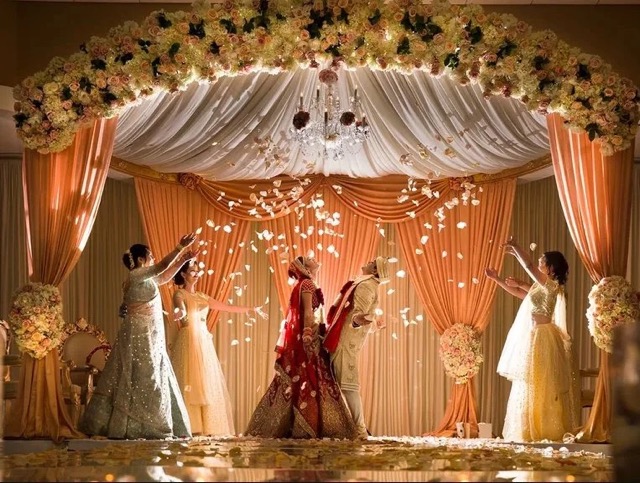 Plan Your Luxury Destination Wedding in Jim Corbett Perfectly
Jim Corbett is the next favourite destination of the couples for their wedding. Situated in the centre of nature, it is the heartland where many want to get married and create a lifetime memory. So are you excited to plan your destination wedding in Jim Corbett? However, you may not be able to complete this goal due to a lack of an adequate budget. BADHAI HO EVENTS is available here to offer you an opportunity to fulfil your dream to get married to Jim Corbett at an affordable price.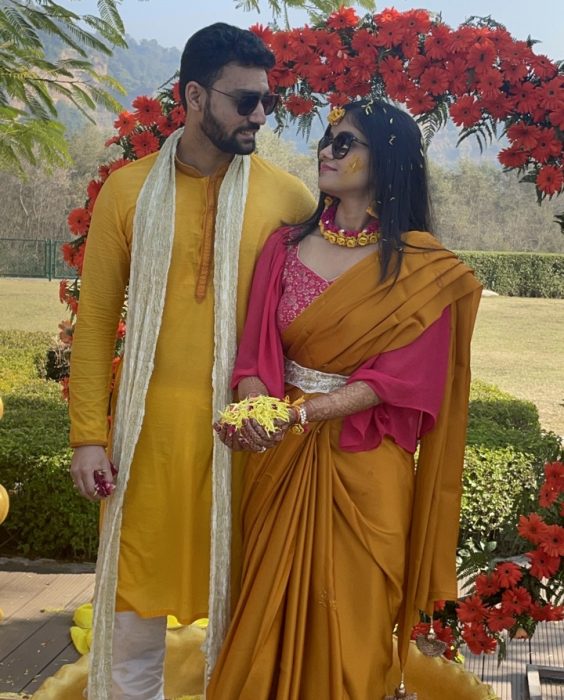 Trust our world-class services as the best wedding planner in Jim Corbett
Choose the best planner for your destination wedding in Jim Corbett with our amazing decoration and management skills.
Undeniably, Jim Corbett is a beautiful destination for everyone. Every year more and more couples are choosing this place for their marriage. Well, the reasons are simple: the mesmerizing view of nature, the fragrance of soil, and a beautiful setting. Although, couples are concerned about the destination wedding cost in Jim Corbett. But, it is the time for all of them to celebrate as BADHAI HO EVENTS is now available at Jim Corbett to provide reasonable wedding planning services.
Our services are budget-friendly and let you live your life and enjoy a wedding instead of planning for it. We have an expert team to plan and manage your wedding to let it become a successful and grand event. Moreover, we provide our services at various wedding destinations in Jim Corbett. We have demonstrable expertise and a lot of happy clients due to our hard work in planning and arranging their events.
Without any doubt, Jim Corbett is an ideal wedding destination for many couples looking to get married in the heart of nature. Here, the best option for them is to choose a perfect and experienced wedding planner that comes within their budget. Many are searching for it but not all are getting everything in a single wedding planner. Now, they have BADHAI HO EVENTS, a well-known planner to organize a destination wedding in Jim Corbett. We can create a picture-perfect-themed destination wedding with our expert and well-trained team. 
We have a special commitment to complete your wedding needs at Jim Corbett with our creative and experienced team. You might face several difficulties while arranging weddings, especially a destination wedding. However, you do not need to worry as our helping hand is for you to complete an affordable destination wedding requirement. Respecting deadlines and making affordable yet effective wedding arrangements is the backbone of BADHAI HO EVENTS to make your big day a memorable one.
Our Outstanding Wedding Services
Unmatchable service as a perfect destination wedding planner in Jim Corbett
BADHAI HO EVENTS is a popular choice among couples for its affordable and timely service for a destination wedding in Jim Corbett. We offer world-class services and ensure 100% customer satisfaction with amazing wedding planning and management. At BADHAI HO EVENTS, our top priority is to offer maximum customer satisfaction through our incredible and cost-effective services.
When you have a destination wedding in Jim Corbett
Jim Corbett is a beautiful place for your wedding, especially when couples love the slight touch of nature. This place has many luxury wedding venues to fulfil your dream wedding. BADHAI HO EVENTS will take care of your needs and complete them with our amazing wedding planning & arrangement services.
Frequently Searched Queries
Jim Corbett is an incredible place for a destination wedding. Every year many turn towards this location for their destination wedding. This place is suitable because it provides a budget wedding. It will help you to fulfil your dream by letting you wed in the lap of nature.
Selecting an experienced and trustworthy wedding planner at Jim Corbett is the best way to optimize the budget for your wedding. Indeed, it is expensive to do everything on your own. However, choosing a professional wedding planner such as BADHAI HO EVENTS is the best way to manage your expenses at Jim Corbett.
No, choosing BADHAI HO EVENTS for the destination wedding in Jim Corbett is not costly. Our services are available at an affordable price. You don't need to pay a fortune to avail our top-class wedding planning and arrangement services.
According to the climatic conditions, April to mid- July is considered the ideal month to get married. With a clear sky & weather is more moderate and suitable for couples getting married at this location. Other months may not be suitable according to the needs of the couples.