Best Wedding Planner in Rishikesh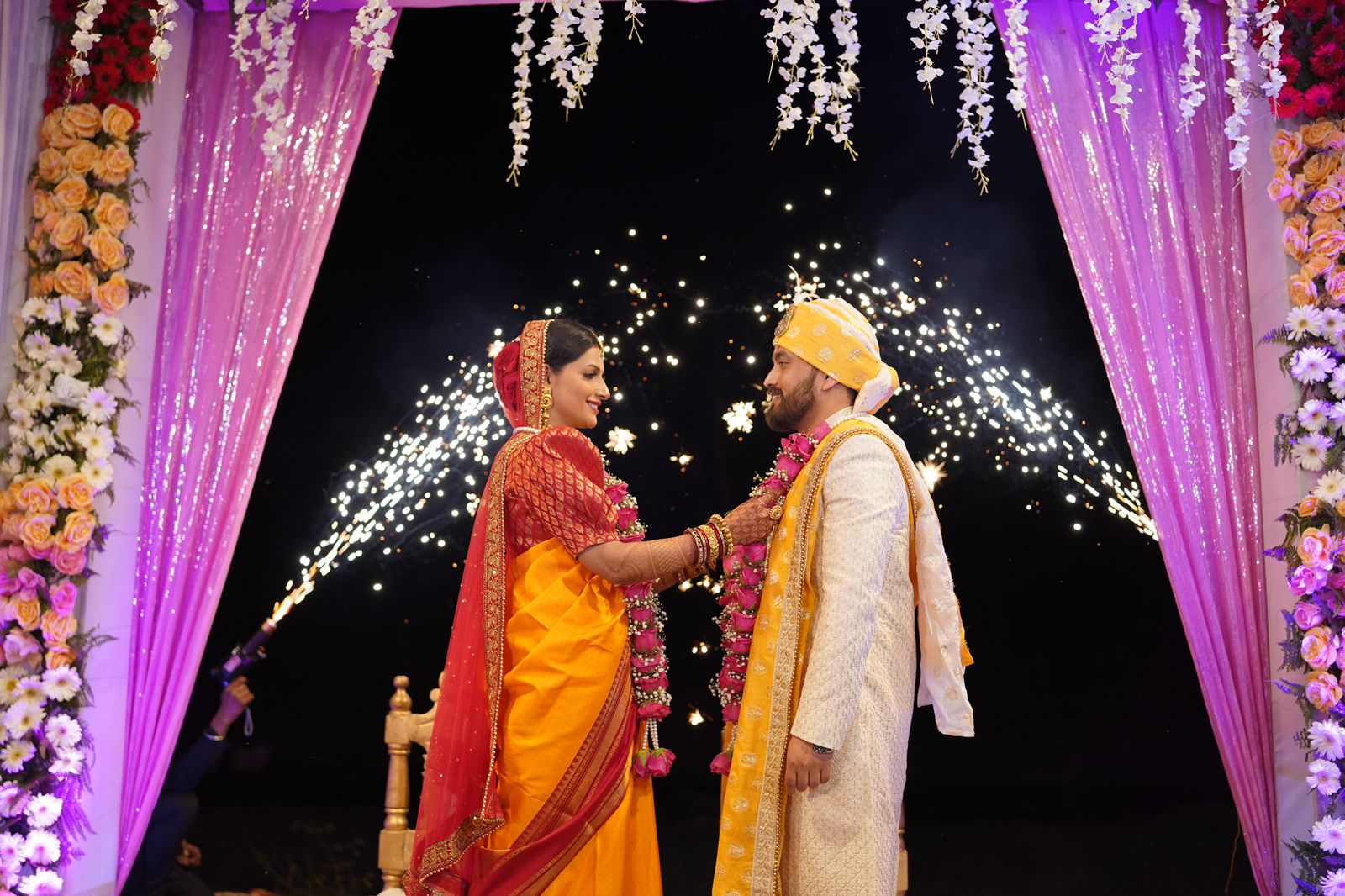 Plan Your Top-Rated Luxury Destination Wedding in Rishikesh
Beautiful valleys and adventure sports make Rishikesh an ideal choice. Indeed, it is a wonderful place for destination weddings which attracts many couples around the world. So are you excited about your wedding in Rishikesh? However, arrangement, wedding planning and a humongous budget can be challenging to wed at this wonderful place. But, BADHAI HO EVENTS is here to provide wedding planning and arrangement at a reasonable cost. As a leading wedding planner in Rishikesh, we provide all our services without charging a high price.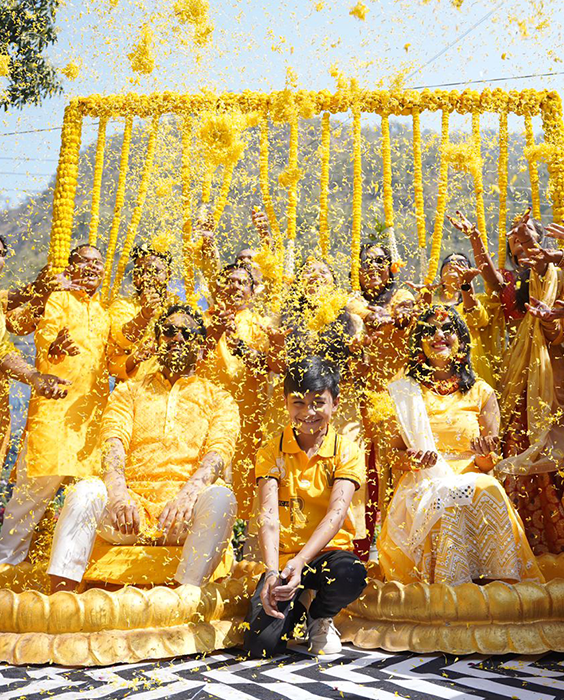 Get our exclusive destination wedding planning services in Rishikesh
Make your destination wedding in Rishikesh memorable with our unmatchable services
Rishikesh is well-known for its spiritual significance; however, it has a lot more to offer. Besides tourism and natural beauty, there is one more emerging factor that makes Rishikesh an important place. Yes, you are right, the annual increase in the demand for a destination wedding in Rishikesh. The reasons are pretty clear. Natural beauty, favourable weather conditions, and the availability of good resorts are some of the common reasons for their importance. Many want to have their destination wedding in Rishikesh. However, they are afraid because they have to invest a fortune to get married there.
It's time for them to celebrate because now their dream of having a destination wedding in Rishikesh can be completed at a reasonable price. BADHAI HO EVENTS is now providing its exclusive wedding planning & management services in Rishikesh. We have a budget-friendly setup that bridges the gaps between you and your dream wedding. To get a one-stop solution, you need to choose the services of an event planner in Rishikesh. Undoubtedly, the best wedding planner in Rishikesh is BADHAI HO EVENTS.
Undoubtedly, Rishikesh is one of the top choices among couples to get married in the beauty of nature. This is a splendid place to tie the knot in a peaceful place blessed with nature. Surrounded by many mountains, lakes, waterfalls and temples, Rishikesh is the perfect place for your destination wedding. While searching for the best place for your wedding, many locations pop into your mind. Among them, Rishikesh has a unique place in everyone's mind. Although, everyone planning their wedding in Rishikesh is worried about the budget.
But, now Choosing the BADHAI HO EVENTS is the best option available. Our creative team will help you design your dream wedding and manage all the events without charging any extra fee. All our exclusive planning & management services are available without charging anything extra. This is no less than a herculean task to manage a budget-friendly wedding at Rishikesh. Now, you have the option to do it using our exemplary wedding event management services at a reasonable price.
Our Outstanding Wedding Services
Unmatchable wedding planning services we offer
BADHAI HO EVENTS is a popular wedding planner in Rishikesh with a distinguished image for arranging & planning great weddings. In addition, it has a special team which has unique ideas for your destination wedding. We have a perfect team of expert wedding planners having expertise in managing your destination wedding. Our services can help you to complete your wedding on a budget and with 100% customer satisfaction.
When you have a wedding in Rishikesh
Rishikesh is indeed a famous place which is well-known for the blessing of nature it has. It is popular for being a suitable wedding destination due to its natural beauty. BADHAI HO EVENTS is a top-notch wedding event planner in Rishikesh providing its services at a reasonable price.
Frequently Searched Queries
An ideal time to get married in Rishikesh is October to November. This is the time when the weather is quite positive. Here, from October to December, there is a winter season. Whereas, Summer season is there from March to May. You need to select a suitable season for your wedding in Rishikesh.
Rishikesh is located in a hilly area and near the Himalayas which multiplies the beauty of this location. This place has a blessing of nature and the majority of its area is covered with greenery. This is a perfect wedding destination for many couples.
Completing a destination wedding at Rishikesh is not child's play. It demands better planning & state-of-the-art management systems. BADHAI HO EVENTS gives you that with its creative team of experts having multiple years of experience. 
Completing a destination wedding in Rishikesh does not cost you much when you use the services of the best wedding planner in Rishikesh. There are a lot of companies offering destination wedding services in Rishikesh, including the best one BADHAI HO EVENTS.