Best Wedding Planner in Jaipur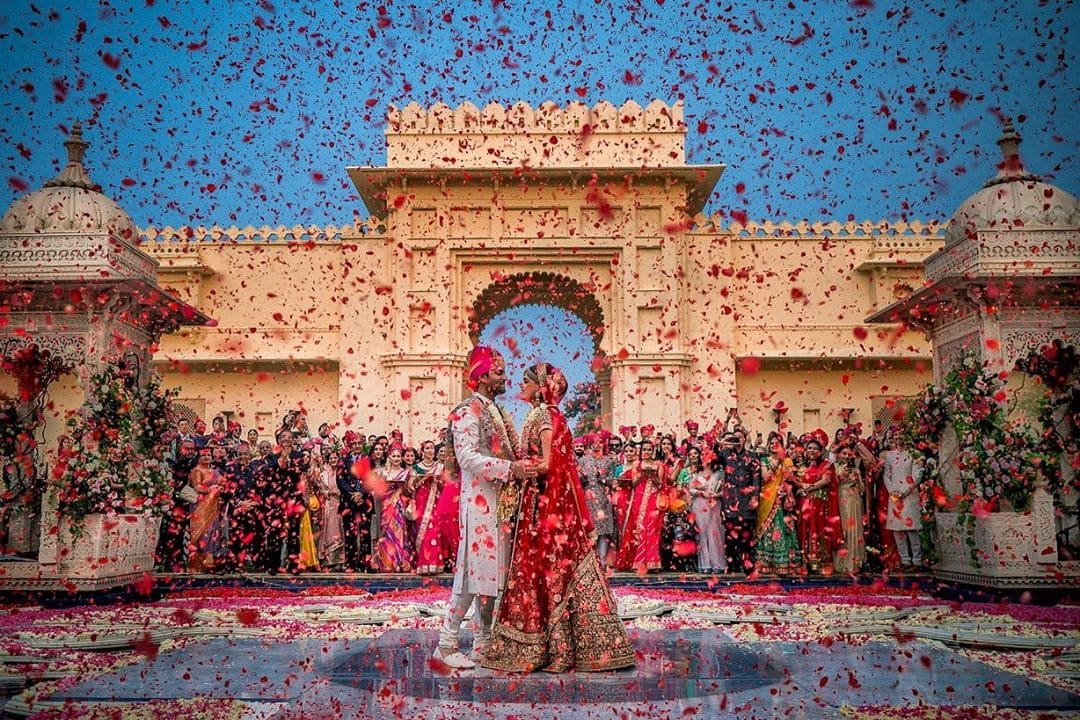 Enjoy Your Wedding with Exclusive Wedding Planner in Jaipur
Jaipur, the pink city of India has a very rich heritage of traditional jewellery, handicrafts, and cuisines. Jaipur is also one of the best places in India for your dream wedding. Choosing the best wedding planner in Jaipur is here to manage your wedding. Our expert team will organize everything from wedding decors to mouth-watering meals. As top wedding planners in Jaipur, we know how significant this event is for you.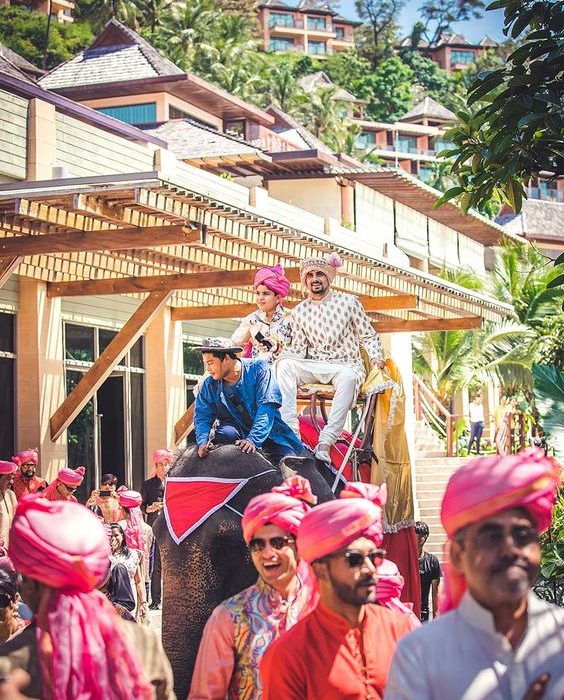 We are the most-trusted Wedding Planners in Jaipur
Signalize your wedding with the top wedding planners in Jaipur with our best-in-class wedding decoration and management skills
Jaipur is a place of majestic destinations that is a centre of destination weddings. Annually, more than 10,000 couples tie their knots in Jaipur. Are you also the one searching for the top wedding planners in Jaipur? BADHAI HO EVENTS is here and we have experts in managing your wedding stress by doing all the hard work in the wedding preparation. Our team has expertise in managing these events in Jaipur and considering all your desires about the wedding.
Therefore, we create mesmerizing memories of your wedding by focussing on wedding decor and all other arrangements. In addition, our team of expert wedding event planner in Jaipur ensure the best quality food and other wedding essentials. As a little icing on the cake, you don't need to worry about the wedding planner cost in Jaipur. As our wedding packages in Jaipur are pocket-friendly and cost-effective.
Jaipur is a city full of palaces of your dreams, it is one of the greatest places in India to get married. You might also dream of having a wedding in one of the palaces of Jaipur. BADHAI HO EVENTS is a one-stop solution for turning your wedding dream into reality. We are the top wedding planner in Jaipur and work with our team of experts in organizing your wedding in Jaipur. 
There is a growing demand for destination weddings in India, including destination weddings in Delhi. However, many chose Jaipur as a wedding venue which is a great location for this. We are the top destination wedding planner in Jaipur. BADHAI HO EVENTS has the perfect art of decoration and management of your destination wedding. If you are going for a destination wedding, hiring the best wedding planner in Jaipur is important to organize everything. Let's look at a few of the significant points to answer your query:
Our top-notch services as perfect wedding planners in Jaipur
BADHAI HO EVENTS is a great wedding planner in Jaipur for planning and arranging destination weddings. Moreover, we provide unique ideas to make mesmerizing memories. Our team is filled with expert planners and managers who are professionals in providing 100% customer satisfaction. Our services are available at a low budget. As perfect wedding planners in Jaipur, we offer services to our customers that are mentioned here.
When you have a wedding in the Jaipur city
Jaipur is one of the famous cities having great places to get married. It is famous for its destination wedding. People enjoy wedding functions in this city. However, they need a perfect wedding planner for it. BADHAI HO EVENTS is one such planner to arrange destination weddings in Jaipur.
Frequently Searched Queries
BADHAI HO EVENTS is one of the best wedding planners in Jaipur by providing vibrant colours for your wedding. We have an expert team to help you in making the wedding organization simple using a unique yet powerful method.
Having a wedding in Jaipur involves a lot of costs, booking a venue for the wedding costs you over a lakh. After this, the number of guests and the important ceremonies of your wedding is also great. To cut the cost, it is important to hire a destination wedding planner in Jaipur.
November to February are the months that are pleasant for having a wedding in Jaipur. At this time, the weather is perfect to get married and the temperature is not too high. During these months, you do not need to worry about rain or dust storms in that region. Moreover, it will help you to save on wedding planner cost in Jaipur.
Reaching Jaipur is easy as this famous city is connected via flights, trains and buses. You can pick any of them according to your requirement. To get more information, you can also consider contacting the best wedding planner in Jaipur or choosing us to plan and organize everything for you at the wedding.