Best Wedding Planner in Udaipur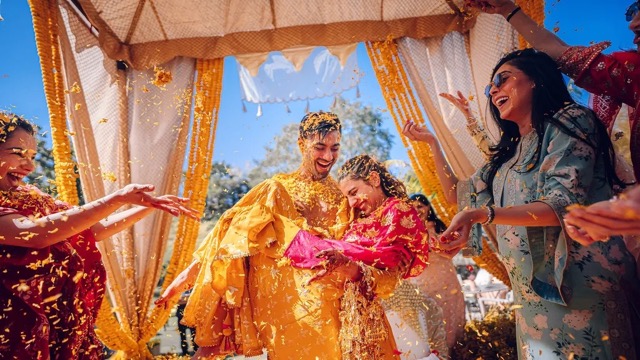 Organize your dream wedding with a premier wedding planner in Udaipur
Udaipur is undoubtedly one of the most romantic cities. Aren't you willing to have your luxurious wedding at this wonderful place? Do not wait, book a perfect Destination wedding planner in Udaipur at a reasonable cost. BADHAI HO EVENTS is a wedding Event planner in Udaipur. We plan and execute the wedding perfectly and within the allocated budget.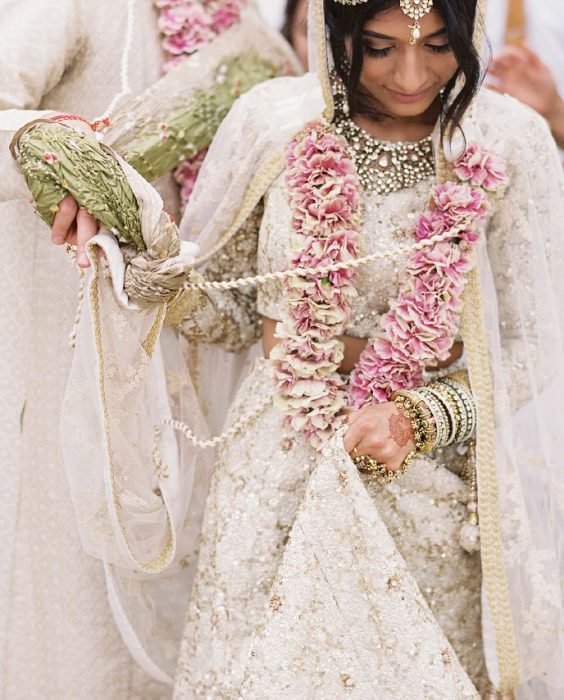 As the best wedding planner in Udaipur, you can count on us
Organize a remarkable wedding with the excellent wedding planner in Udaipur with the top class wedding decor and magnificent arrangements
Udaipur is a beautiful city with many palaces and lakes that make it a center of attraction. Every year, thousands choose Udaipur as their wedding destination. Many of them require the best wedding planner in Udaipur. To enjoy their wedding, they choose BADHAI HO EVENTS and leave all their worries aside. We have a perfect team in planning weddings at this location in the most professional way. Our team has wedding planners with many years of experience in arranging your event.
We help you get the mesmerizing memories of your wedding by creating excellent wedding decor and other memories. We arrange mouth-watering food, best-in-class event planning, and much more. We are known as the best wedding planner in Udaipur as we create everything in the perfect order. BADHAI HO EVENTS is the best wedding planner in town having its expertise in arranging the best shadi and organizing everything perfectly.
Udaipur is one of the best places in India for destination weddings due to its royal culture and natural beauty. Every Indian couple wants to have their marriage in one of the palaces of Udaipur. They get in touch with the BADHAI HO EVENTS, the best royal wedding planner in Udaipur to plan a great marriage perfectly. We are a one-stop solution to organize a perfect wedding event in this city.
Moreover, the feature of completing the arrangements by the deadline and within the budget makes us a wonderful wedding planner. Arranging a flawless wedding in Udaipur is not a piece of cake. But, our expertise enables us to organize an ideal wedding in this city. We are a renowned destination wedding planner in Udaipur as we always respect your deadline and organize your wedding on time. We provide you with our services with these benefits:
Our services as the best wedding planner in Udaipur
Being one of the best wedding planners in Udaipur, BADHAI HO EVENTS is well-known all over India. Our services are of the best quality backed by the feature of providing 100% customer satisfaction. As royal wedding planners in Udaipur, we always keep the customer's satisfaction our top-most priority and make utmost effort to fulfill it. You can easily get an idea about our expertise from the services that are given below.
When you have a wedding in Udaipur
Udaipur is the perfect place to get married at your dream destination. It is popular for its beauty and decorated banquet halls. Trust BADHAI HO EVENTS to plan and organize your wedding in the Udaipur city. We will make your wedding day special with our exclusive services.
Frequently Searched Terms
The credibility of a responsible wedding planner in Udaipur and having the necessary expertise in wedding planner makes it a trustworthy wedding planner. Properly satisfying the clients is also one of the significant features of BADHAI HO EVENTS. Apart from this, maintaining a perfect quality standard is also a significant part that makes us stand out from the crowd and increase our credibility.
Choosing a wedding planner is always a good choice to make. Especially when you are arranging a wedding in Udaipur. A wedding planner is able to select a venue for you, take care of wedding decor, give you the best photographer, improve the hospitality services, etc. You can count on us for arranging your wedding in Udaipur without any hassle.
Weddings in Udaipur are quite costly, especially when you are making it a destination wedding. You can select one of the packages offered by BADHAI HO EVENTS and use the cost-effective services provided by our expert team.
You can choose us as a perfect destination wedding planner in Udaipur. Provide wedding planning services to us and remain stress-free, save money, cost-effective, logistics support and forming and execution of ideas for you wedding.