Best Wedding Planner in Noida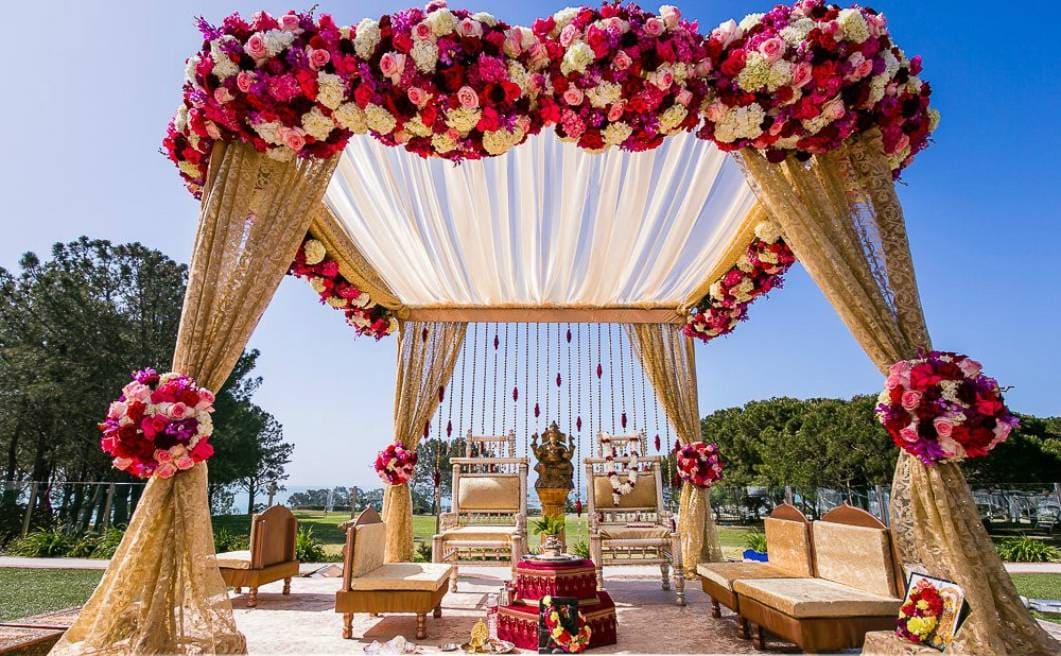 Arrange a special marriage ceremony with a premium wedding planner in Noida
Undoubtedly, Noida is one of the most amazing cities in India. Aren't you willing to get married in the Noida region after reading about its beauty? I'm sure you do it right away, but you might be worried about arrangements. Here, you need an expert wedding planner in Noida. BADHAI HO EVENTS is one of those companies having proficiency in arranging successful weddings.
You can trust us, we are the best wedding planner in Noida
Organize wonderful marriage ceremonies with a fantastic wedding planner in Noida with great wedding decor and top-notch arrangements.
Noida is indeed a great destination to choose for marriage. Giant buildings, Flyways and green landscapes are one of the most attractive points. We can witness thousands of couples tying their wedding knots at this place. However, there is one big problem in which people often find it hard to plan and manage weddings here. Here, they need professional assistance from the best event planner in Noida. Thus, choosing BADHAI HO EVENTS becomes important, it is an award-winning company in event planning.
Our professionals will help you get the best memories for your whole life. From haldi to vidai, we will arrange everything for you and you only need to sit with your family and relax. We are the best wedding planner in Noida as we are well-known for creating the perfect marriage events. We have all the necessary experience in planning and managing your wedding event.
Having your wedding in Noida is one of the best experiences. It is an ideal place and many couples want to get married here. Therefore, they contact BADHAI HO EVENTS, the best wedding planner in Noida. We are here to provide them with a great wedding planning and management service. Many things make us a great event management company. However, there are some of the best features which they can use.
Team BADHAI HO EVENTS always follow deadlines according to plan is mandatory for a perfect event. Our expert team is aware of it and tries everything to meet all the deadlines. This makes us stand apart from any other wedding planner in Noida. Hence, you can count on us to design the outline and organize your dream wedding in Noida. Weddings can be expensive. This can pretty much destroy your budget. However, BADHAI HO EVENTS offer its services at a flexible price. 
Services we offer as the best wedding planners in Noida
BADHAI HO EVENTS is a great wedding planner in Noida. Moreover, it is a reliable brand for planning and managing destination weddings in India. We have a team of experts who always focus on providing 100% customer satisfaction. We do every possible action to make your destination wedding in delhi a successful and memorable event. We are great wedding planners in Noida that offer helpful services to all at a low budget.

When you have a destination wedding in the Noida region
Weddings in Noida can be tiring as it is one of the busiest places for marriages. It is popular for its greenery and gardens having a large capacity to accommodate many wedding guests. BADHAI HO EVENTS is the best wedding planner in Noida to arrange a memorable wedding event.
As a great wedding planner in Noida, we have a team of wedding experts. They can turn your event from ordinary to exemplary one. We provide proper training to our team to enable them to satisfy the client with state-of-the-art expertise. You can trust BADHAI HO EVENTS and our expertise in successfully handling weddings in Noida.
As a responsible and best wedding planner in Noida, you can expect various services from us. We will initiate the wedding events with haldi and complete that with the Vidai of the bride. In addition, we organize pandit ji, mandap, caterer, decorator, choreographer, and photographer for your wedding. 
Arranging a wedding in Noida is a costly business. The cost dramatically increases when you choose Noida for a destination wedding. To optimize the cost, you need a professional wedding planner. Here, select BADHAI HO EVENTS to customize your budget.
Yes, it is important to select a wedding planner in Noida to simplify your wedding. From a great experience in booking a venue in Noida to outlining the wedding decoration, event planners do everything. Moreover, choosing a perfect photographer and caterer is also a duty of an event planner.